Every new project starts with an on site consultation with either Charlie or one of our Sydney landscape designers.  This allows us to meet the clients, spending time with them in the space to learn how they would like to use it, owners key design objectives, and budget.
This time in the space will also allow us to make an analysis of the site's constraints and other contributing factors that may influence the design outcome, so we can determine how to create a garden that will change their lives.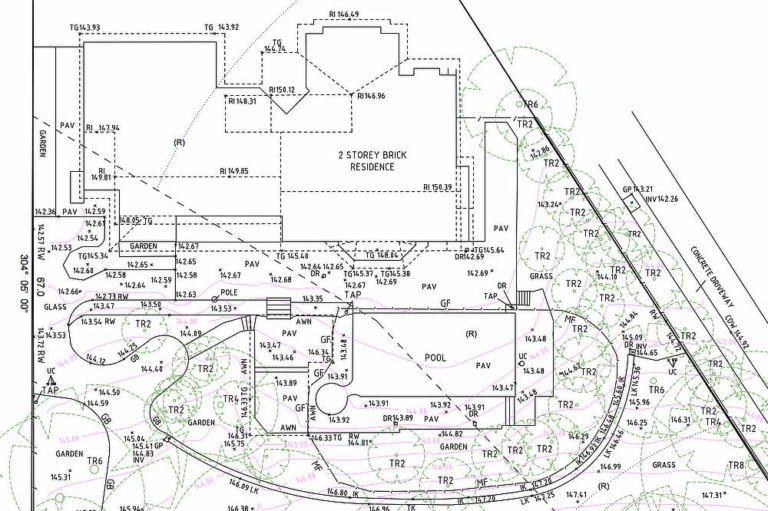 Boundaries, house dimensions, trees, services and level changes all need to be recorded by a professional surveyor for us to complete our landscape design. If you don't have a survey of the existing site we are more than happy to arrange this service through one of our trusted contractors on your behalf.
After the initial consultation we will supply you with a design proposal outlining how we can assist you with your landscape design. This will outline the scope of works and fees involved.
Our landscape concept packages will show you our vison for the space consisting of plans, sections, elevations, concept imagery and/or 3D renders for those who find plan reading difficult.
Once reviewed with the client and amendments are made you should truly appreciate how your garden will look and feel, as well as having a good understanding of the colour tones and textural differences in the materials to be used. A planting scheme for the proposed works will also be presented.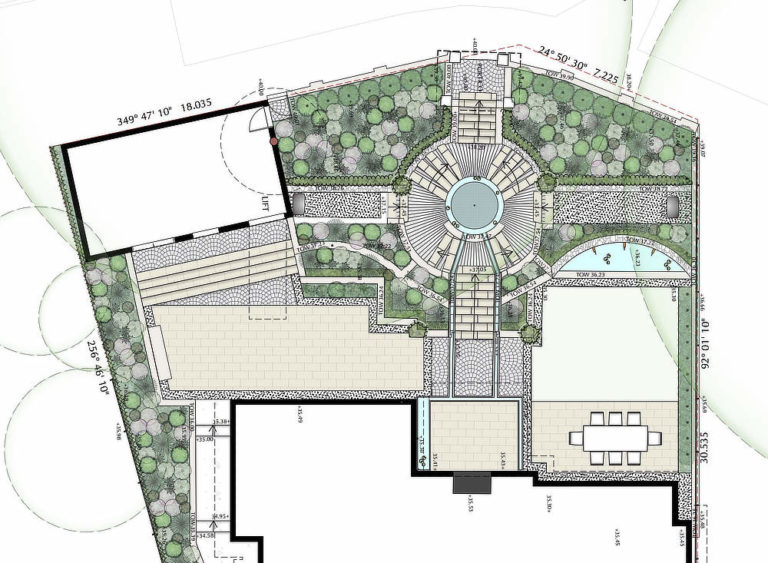 At this stage our estimator and construction manager will create an estimate based on the approved plans. This is not the final price, this can only be produced once we have detailed construction drawings and quotes back from all subcontractors, but will give you a guide of what to expect.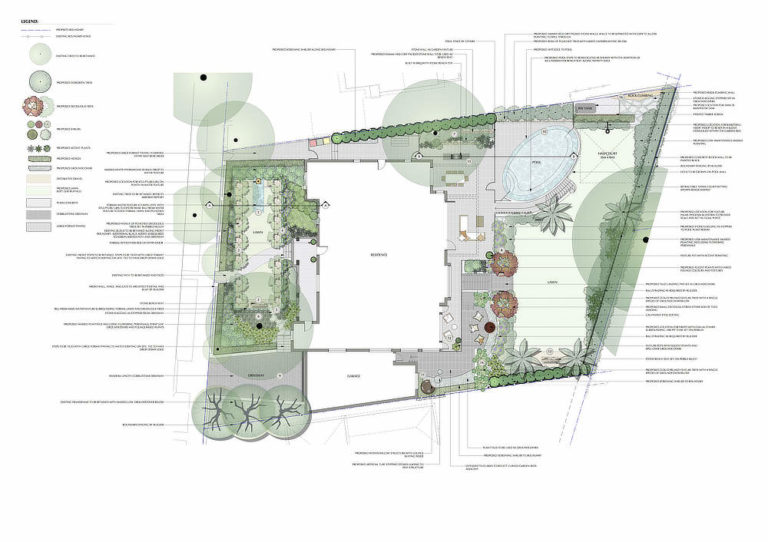 Your project may be exempt from development approvals for which you will move directly onto the next stage however if you require a Complying Development Certificate (CDC) or a Development Application (DA) to go in with your local council then Inspired Exteriors will be able to provide all the necessary documentation required. This will include liaising with engineers and other consultants to work out the most effective way to get your project built and out of the ground.
Detailed Construction Documentation
I personally take pride in the level of detail in our comprehensive construction documentation as I feel this elevates the overall finish of a space to create something truly special.
These essential drawings will convey to the client and onsite construction teams exactly how each element is to be built and will underline best building practices.
The detailed construction documentation will allow for an accurate price to be given to the construction of the project and ensure efficient use of the budget.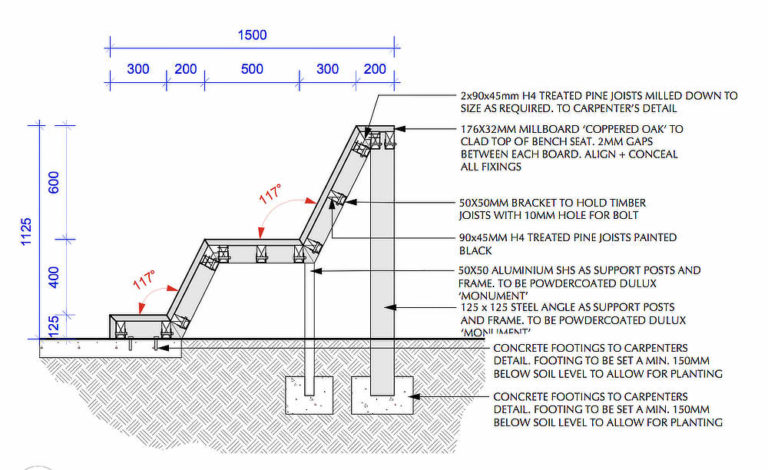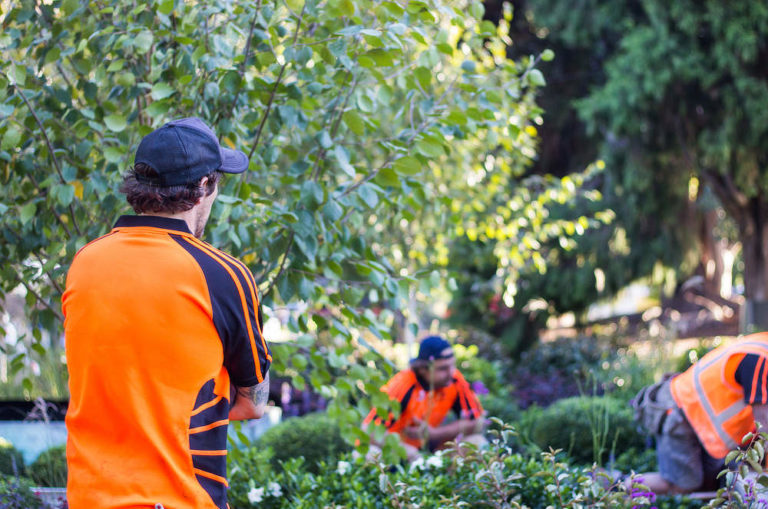 Moving past the design, Inspired Exteriors has dedicated in house construction and horticultural teams that can meticulously bring the design to life.
The benefits of combining design and construction include, an overall improvement in quality, ease of liaison for the client and a cost effective process that ensures the best outcome for your exterior space.
Once your garden is complete we offer tailored maintenance to suit the site conditions, construction and planting, to keep your garden looking it's best all year round.